Whatever the Occasion, eat like you're here
Whatever the Occasion,
eat like you're here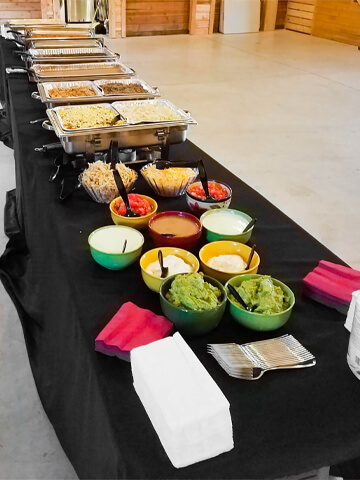 Bajio makes it easy to feed a few or a few hundred with our affordable catering options. Choose from our selection of tacos, salads, burrito bowls, and more for any occasion. Fuel your morning corporate event with our tasty breakfast bar catering, or have fun at the fiesta while enjoying our fajita bar catering! We can deliver our delicious Mexican inspired event catering anywhere in the Portland Metro area.
We cater to weddings, bridal showers, baby showers, birthday parties, graduations, office lunches, cocktail parties, holiday parties, game day parties, and so much more! Whatever the occasion, eat like you are here. Give us a call to ask for any additional details.
Individual Packaging Options:
If needed, we are able to individually package the catering bars - up to a limit of 50. If you would like your dishes individually packaged for safety, please make a note or let us know by phone.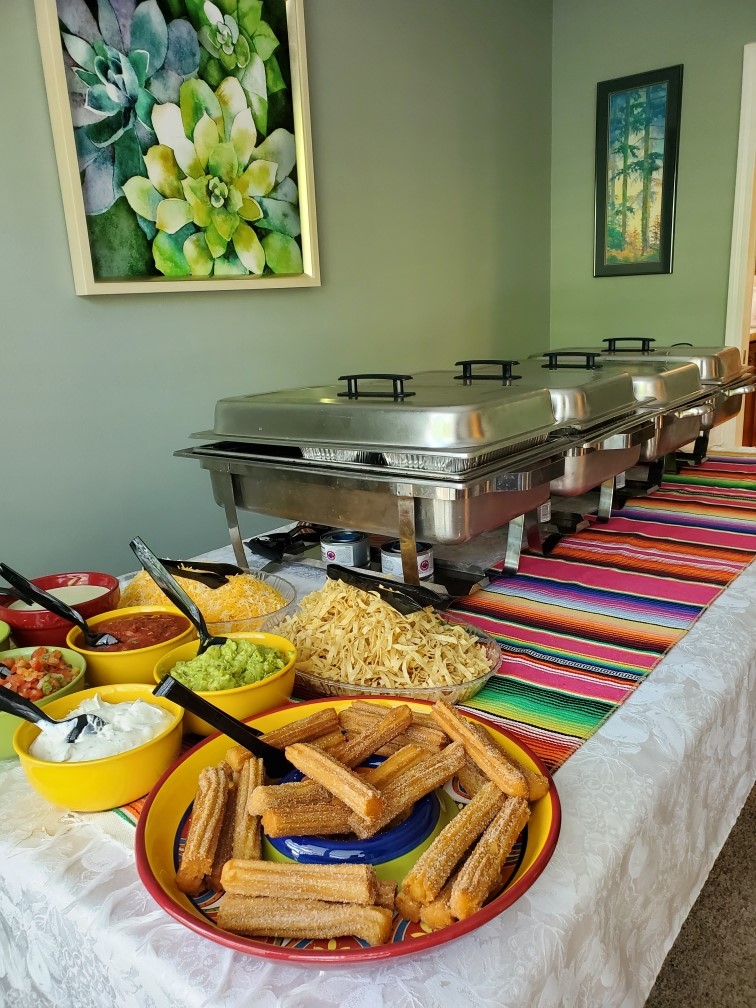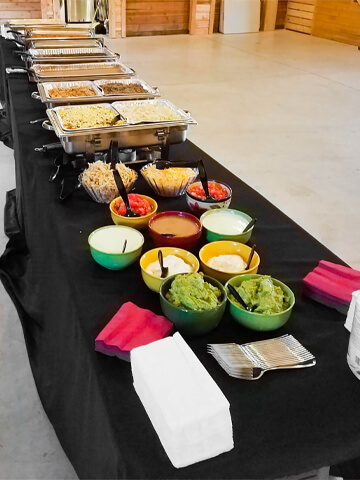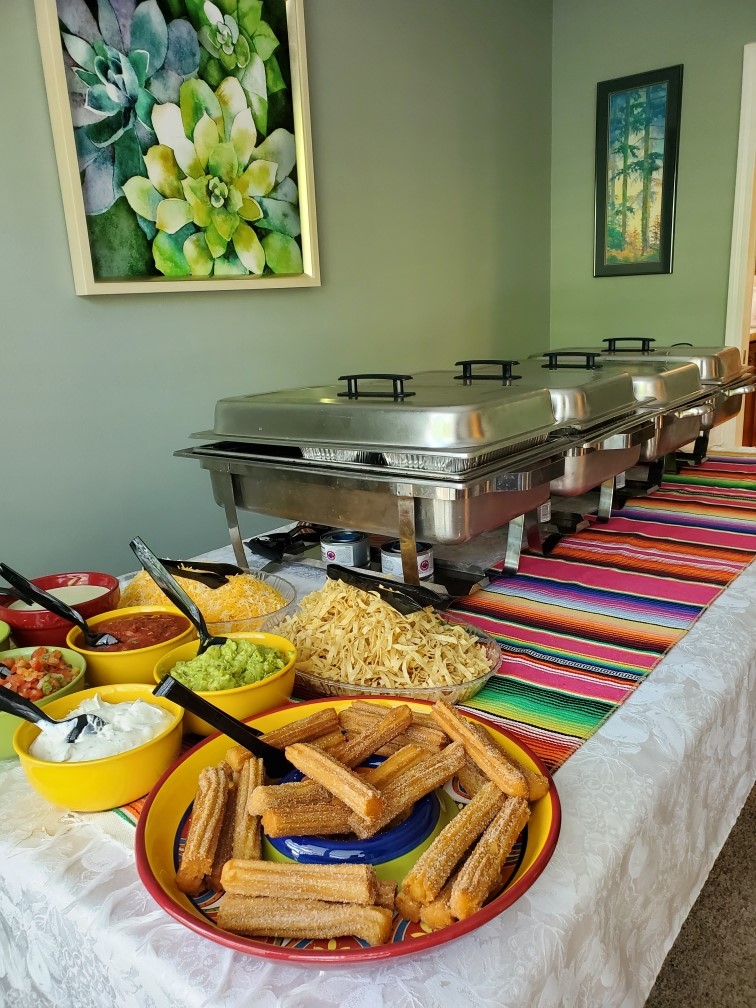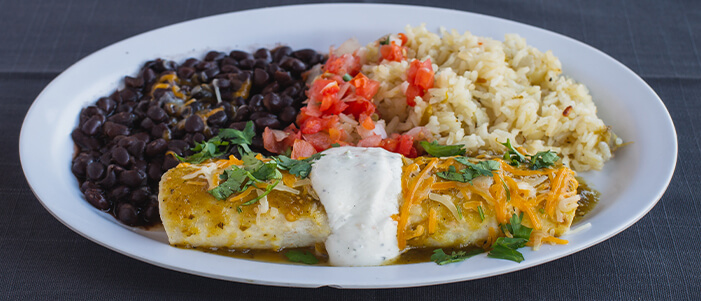 Fresh Cooked Tortillas with Choice of Meat
Choice of Meat: Mesquite Lime Chicken, Honey Glazed Chicken, Sweet Pork, Chipotle Pork, or Shredded Beef
Enchilada Sauce: Verde (Mild) or Red (Spicy)
Cheese
Pico de Gallo and Medium Salsas
Sour Cream and Fresh Made Guacamole
Choice of Two Sides: Mexican Rice, Sweet Onion Rice, Black Beans, Refried Beans, Borracho Bean, Salad, or Chips and Salsa
Includes utensils, food dishes, plates, napkins, and cutlery
Also includes Bajio Gourmet Cookies or Cinnamon Churros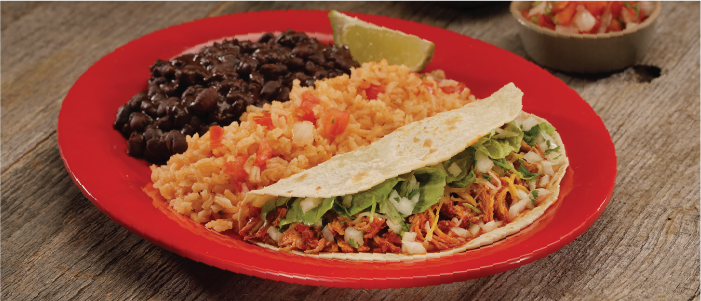 Fresh Cooked Tortillas with Choice of Meat
Choice of Meat: Mesquite Lime Chicken, Honey Glazed Chicken, Sweet Pork, Chipotle Pork, or Shredded Beef
Cheese
Pico de Gallo and Medium Salsas
Sour Cream and Fresh Made Guacamole
Choice of Two Sides: Mexican Rice, Sweet Onion Rice, Black Beans, Refried Beans, Borracho Bean, Salad, or Chips and Salsa
Includes utensils, food dishes, plates, napkins, and cutlery
Also includes Bajio Gourmet Cookies or Cinnamon Churros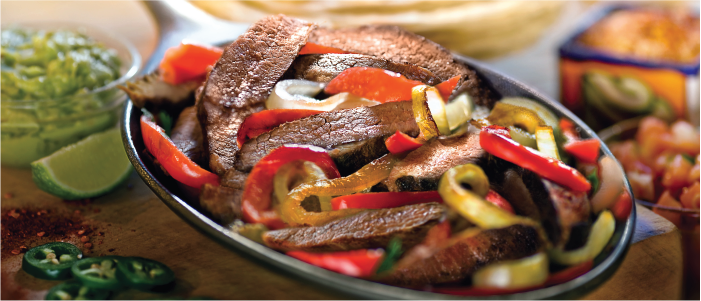 Choice of Beef or Chicken
Flour Tortillas
Medium Salsa
Sour Cream
Fresh Made Guacamole
Freshly-cut Red Leaf Lettuce
Choice of Two Sides: Mexican Rice, Sweet Onion Rice, Black Beans, Refried Beans, Borracho (spicy) Beans, Salad Chips and Salsa
Includes utensils, food dishes, plates, napkins, and cutlery
Also includes Bajio Gourmet Cookies or Cinnamon Churros
Choice of Sweet or Mexican Rice
Choice of Black, Refried, or Borracho (Spicy) Beans
Choice of Meat: Mesquite Lime Chicken, Honey Glazed Chicken, Sweet Pork, Chipotle Pork, or Carne Asada
Three Salsa Choices – Hot, Medium, Pico de Gallo
Sour Cream
Fresh Made Guacamole
Includes utensils, food dishes, plates, napkins, and cutlery
Also includes Bajio Gourmet Cookies or Cinnamon Churros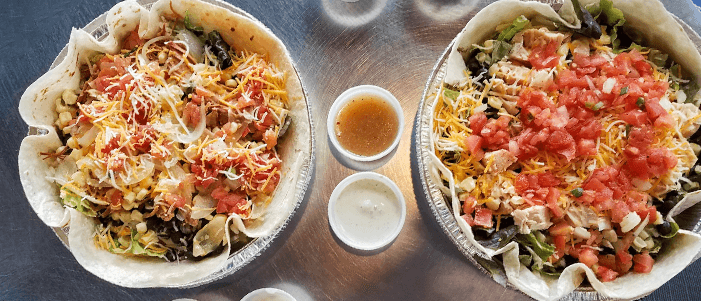 Fresh Flour Tortillas
Choice of Meat: Mesquite Lime Chicken, Honey Glazed Chicken, Sweet Pork, Chipotle Pork, or Carne Asada
Choice of Black Beans and/ or Barracho (Spicy) Beans
Three Salsa Choices: Hot, Medium, Pico de Gallo
Sour Cream and Fresh Made Guacamole
Freshly-cut Red Leaf Lettuce
Bajio Ranch and Vinaigrette Dressings
Tortilla Strips
Includes utensils, food dishes, plates, napkins, and cutlery
Also includes Bajio Gourmet Cookies or Cinnamon Churros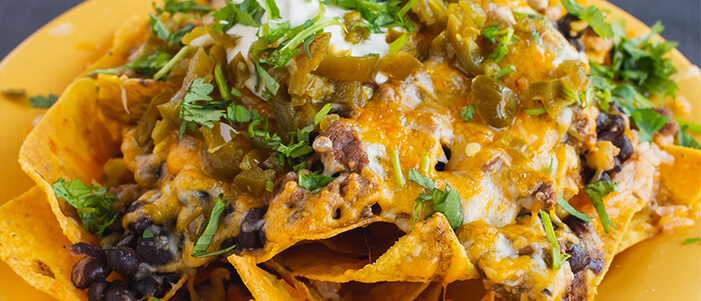 Fresh Tortilla Chips
Choice of Meat: Mesquite Lime Chicken, Honey Glazed Chicken, Sweet Pork, Chipotle Pork, Or Carne Asada
Choice of Rice and/ or Borracho (Spicy) Beans
Warm White Cheese Queso
Three Salsa Choices – Hot, Medium, Pico de Gallo
Bajio Signature Sour Cream
Sour Cream
Fresh Made Guacamole
Includes utensils, food dishes, plates, napkins, and cutlery
Also includes Bajio Gourmet Cookies or Cinnamon Churros
Breakfast burrito - $10 Per Person / Minimum of 15
Bajio scrambled eggs, hash browned potatoes, cheese, salsa and your choice of meat wrapped in a warm 12″ tortilla. Meat choices are bacon, sausage, beef, or chorizo Seasoned breakfast potatoes included as a side
Bajio Breakfast Buffet - $11.50 Per Person / Minimum of 15
Served Buffet Style. Bajio scrambled eggs, seasoned breakfast potatoes, sausage or bacon (or 1/2 sausage and 1/2 bacon) with salsa and ketchup
Bajio Grande Breakfast buffet - $13.75 Per Person / Minimum of 15
Served Buffet Style. Bajio scrambled eggs, seasoned breakfast potatoes, french toast, sausage or bacon (or 1/2 sausage and 1/2 bacon) with salsa and ketchup
Early Bird Breakfast Delivery Fee - Between 6am-7am is $50.00 - Before 6am is $100.00
Fiesta Appetizer Platters
Fiesta Appetizer Platter [32 pieces] - $60
Includes Bajio Rolls (savory), Chimitas (spicy), Chilitos (sweet), Chicken Taquitos and Cheese Quesadillas. Served with guacamole, Salsa and Jalapeno Cilantro Ranch Dip
Fruit Platter [serves 25] - $65
An assortment of fresh fruit, seasonal melons, pineapple, and strawberries
Vegetable Platter [Serves 25] - $50
Includes carrot sticks, celery sticks, cucumber slices, broccoli, tomatoes and ripe olives with Bajio Ranch Dressing for dipping
Fiesta Chips and Salsa [Serves 20] - $30
Fiesta Chips and Queso [Serves 20] - $60
Pico de Gallo Pint
House Dressing Pint
House Dressing Quart
Sour Cream Pint
Sour Cream Quart
Salsa Pint
Salsa Quart
Queso Dip Pint
Queso Dip Quart

Mango Salsa Pint

Mango Salsa Quart

Guacamole Pint

Guacamole Quart
$6.00
$6.50
$12.00
$8.00
$15.00
$7.00
$12.00
$15.00
$30.00
$8.50
$14.00
$9.50
$16.00
Slow Roasted Beef
Carne Asada
Sweet Pork
Mesquite Lime Chicken
Honey Glazed Chicken 
Pepsi 20oz Bottle
Aquafina Water 16oz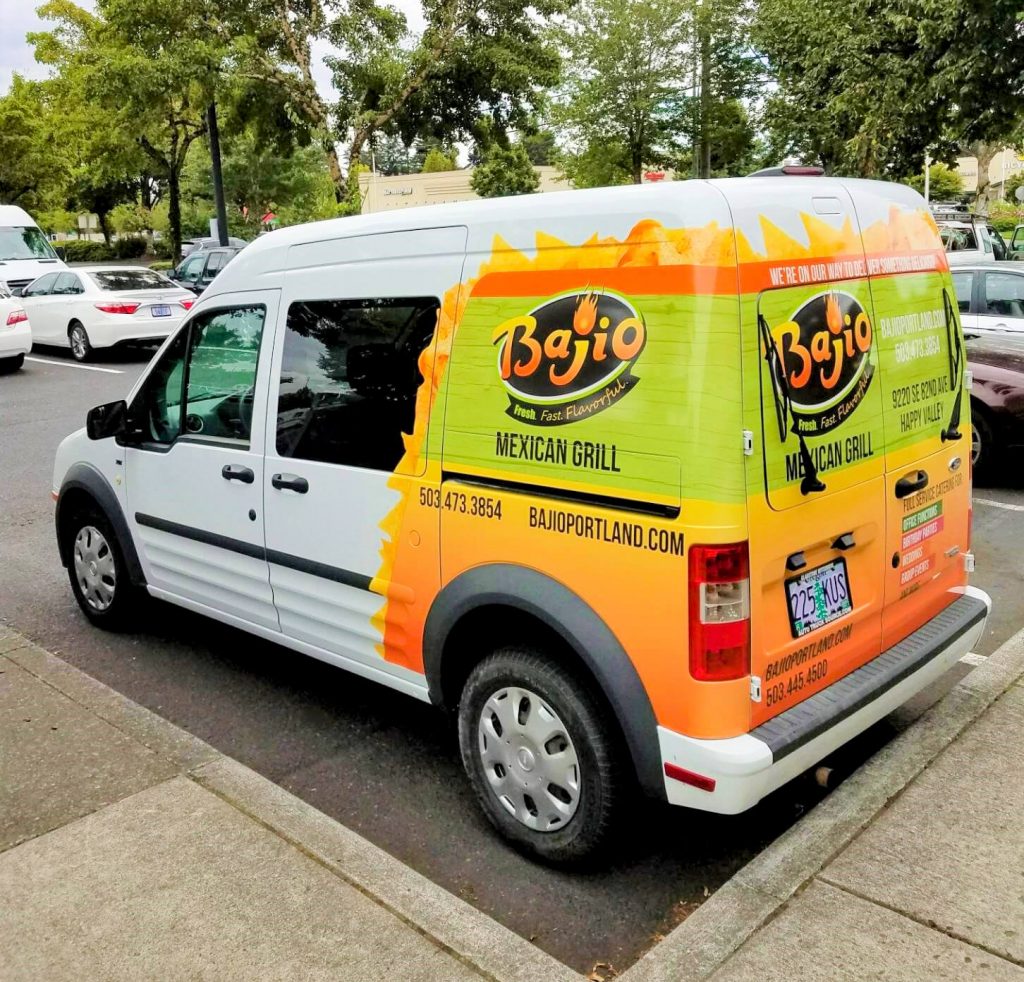 We would prefer 24 hours' notice on orders of 25 or more for orders needing delivery.
Delivery charges start at $10.
Full Service Catering- $25 per hour additional charge per server, two hour minimum.
Beer and wine service by a permitted server is available, contact the restaurant for details.
Churros included in catering order.
Prices subject to change.
Gratuity is 15%
15 meals min per meal bar
to schedule your bajio catering, call us today at 503-473-3854